About International Gate Company
We are a Swiss founded resin packaging and distribution company.
Our extensive knowledge of global markets allows our partners to have the most accurate and real time information supporting the decision process.
Our global sales force and presence allows us to build long-term business relationships while providing a valuable products and working with our customers as one team.
Our resin distribution is sustainable, expandable, and service-oriented: strong service and quality assurance increases the value of our products.
We have excellent customer service tailored to our customers' needs and handle all aspects of international trade.
Innovative Business Solutions
Thanks to our first-of-its-kind worldwide partnership with American Express on commodities business, we are able to provide an innovative financial tool to our customers.
We are the first in the world to apply the classic B2C model of credit cards to B2B on commodity business, and we are exclusive on polyester.
Promptness, accuracy, innovation and a P2P (person to person) ethical business approach.
We create value in the trade-off providing a tailor-made solution to all our partners fomenting a mutual growth of business development between producers and customers.
While thinking about our clients and manufacturers, we help the environment too.
To become a benchmark in international trade, providing a service of excellence.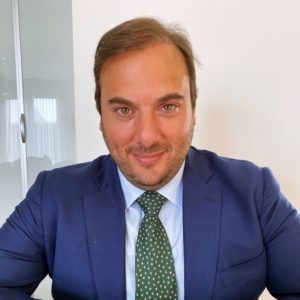 Marco Piscitelli
FOUNDER & CEO
marco@internationalgate.ch
Laura Bacchetta
MANAGEMENT & FINANCIAL DEPT laura@internationalgate.ch
+41 79 198 78 96
Beatrice Guerzoni
ACCOUNTING DEPT
accounting@internationalgate.ch
+41 79 788 90 70
Matteo Palermo
LOGISTIC DEPT
matteo@internationalgate.ch
+41 76 376 42 20
Francesco Cancian
CRM DEPT
francesco@internationalgate.ch
+41 79 362 14 62