The Coronavirus pandemic has dramatically altered the way we live and our everyday life. Facing up to the challenge of Covid-19 is extremely complex: travel restrictions have been imposed, many businesses reported big losses, during the lockdown workers took salary cuts, forced vacations and even layoffs. Meanwhile, everyone is getting excited as the summer holidays are just around the corner. Tourism is undeniably one of the sectors most affected by the Covid-19 outbreak. Many of us have booked summer holidays in advance to save money but due to the emergency we have had our holiday plans ruined. Consequently, travel companies have issued vacation vouchers that customers can no longer use, which means a loss for both parties.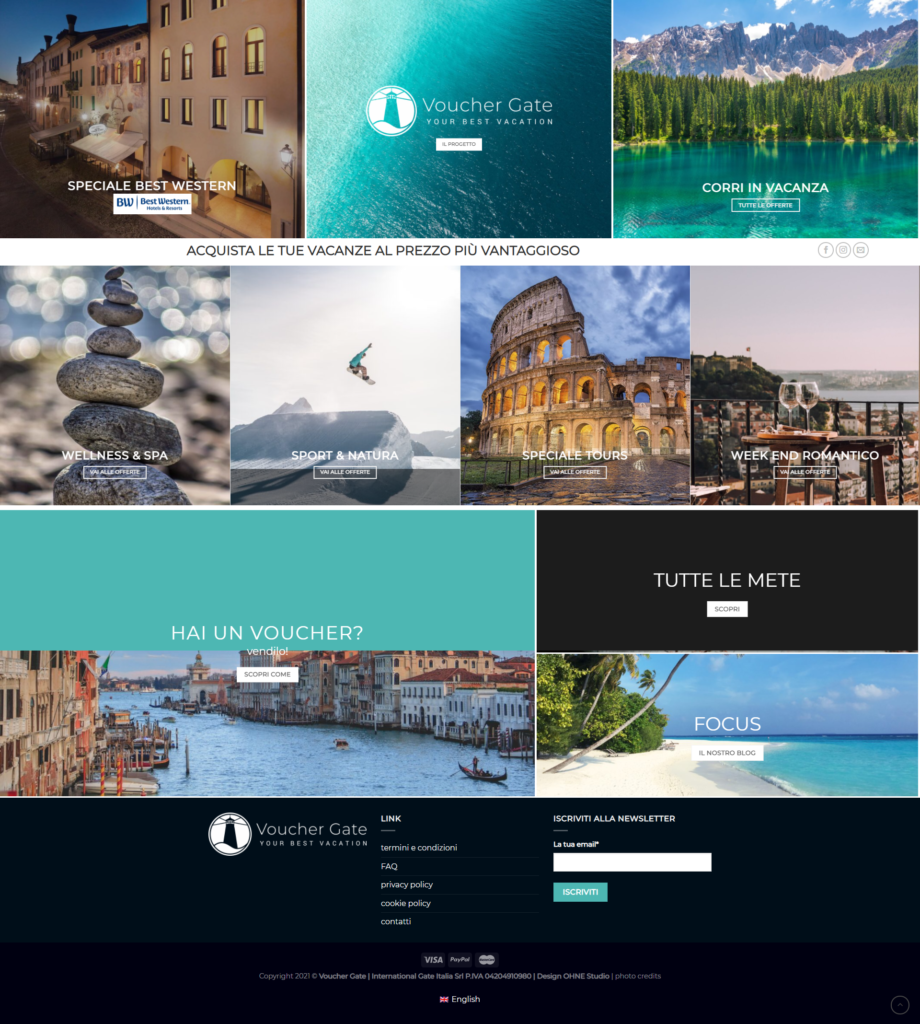 OUR MISSION
Vouchergate.it is an OTA that was born with the aim of helping hotels and stakeholders related to tourism in Italy, promoting the structures in a freeway, offering a new opportunity through new channels such as Germany, Austria, France and Switzerland.
The web portal has a double purpose:
Helps tourism stakeholders spreading and selling travel packages, promotions and discounts in order to offer benefits to customers stimulating consumer demand
Allows people who received a deposit voucher to monetize it putting on the marketplace and Voucher Gate becomes an intermediary.