 An eco-sustainable project
Thanks to our know-how in recycled materials and knowledge within the sector, we have launched our line of cosmetics product – hand sanitizing gel with eco-friendly packaging. The period in which we live has confronted us with the need for greater personal hygiene. At the same time, we are facing the problem of pollution and it is necessary to recycle plastic if we want to preserve the environment.
OUR MISSION
Our goal is to lay the foundations for a circular economy of plastics, in which the production of this material and its products fully respond to the needs of reuse and recycling while focusing on sustainability.
This is precisely why we are committed to:
neutralize the continuous production of plastic to fight pollution and consequently decrease Co2 emissions;
create a Life Cycle Assessment (LCA) for these products;
certify environmental performance through specific certificates.
We are committed to the conscious use of resources to promote a circular economy with zero CO2 emissions.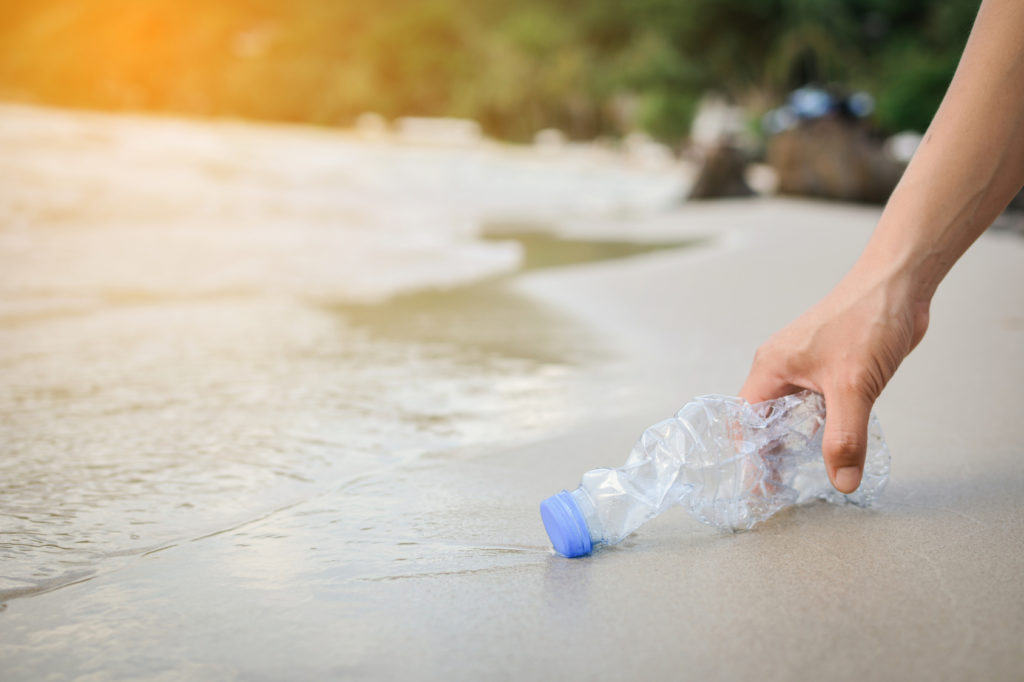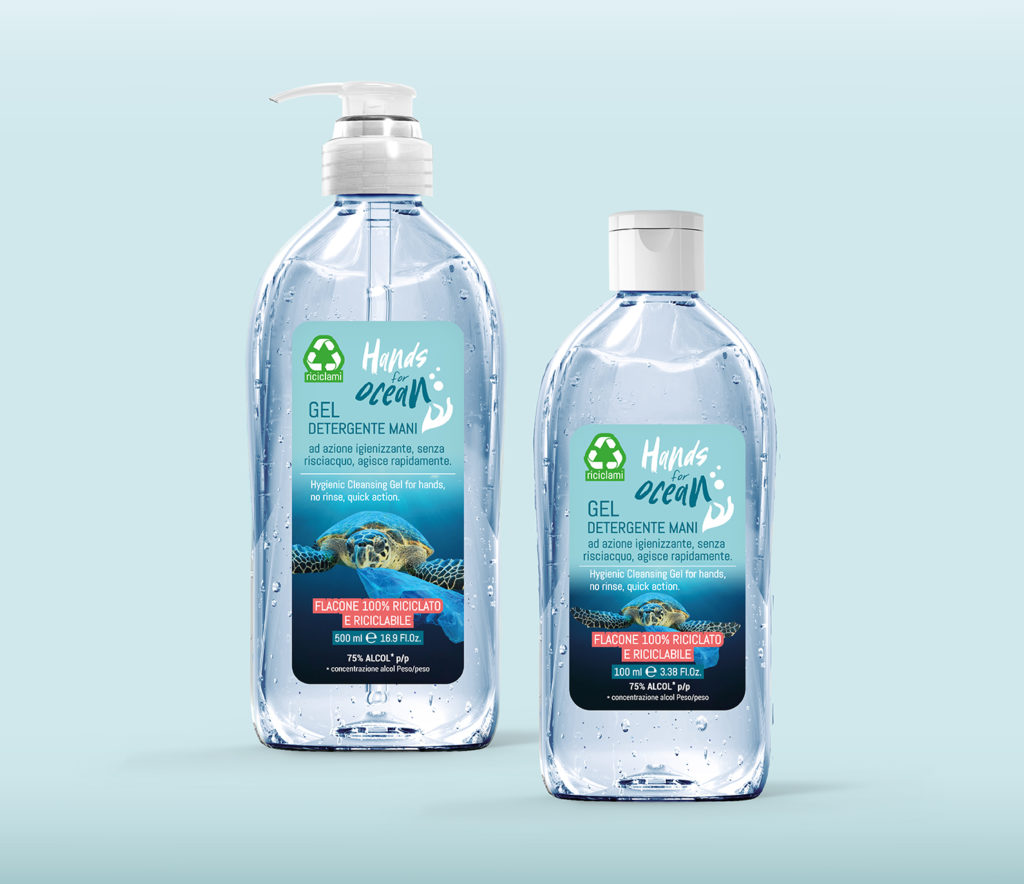 SUSTAINABLE PACKAGING
Eco-sustainable plastic bottles help to reduce the production of new ones, thus reducing the release of new plastic into the environment and the emission of Co2.
The increasing use of antibacterial gels, caused by the pandemic, has led to an increase in the production of plastic. Unfortunately, this is a negative note, because plastics and microplastics are one of the major sources of pollution for our planet. Reducing its production is the most effective way to safeguard the environment and our seas from pollution.
SO WHY CHOOSE HANDS FOR OCEAN?
Using Hands for Ocean hand sanitizing gel protects not only yourself, but also the environment.
The gel is packed within a recycled and recyclable plastic bottle. In this way we want to promote a circular economy, educate people to recycle the plastic already on the market and at the same time provide the right protection for health and personal hygiene.